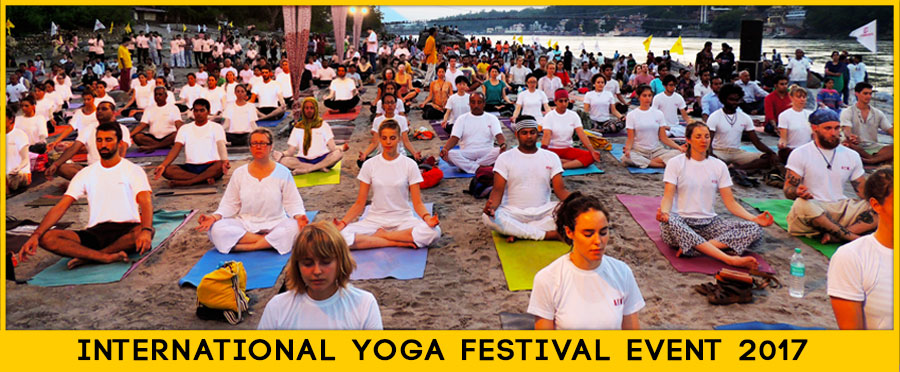 Event - Book Now
International Yoga Festival 2018
AYM based out of the quaint town of Rishikesh, India has been at the pinnacle of improving lives through yoga for decades now. AYM which stands for Association for Yoga and Meditation has been founded by Yogi by Yogi Chetan Mahesh. It is a non profit organisation and has solely focussed itself on spreading awareness about yoga and how to bring wellness into one's life through the art of yoga and meditation.
The vision and mission of this organisation has always lived with the agenda of making Yoga and meditation a part and culture of the society and civilisation at large. The knowledge and deep understanding of the human body, spirit and mind is the key to achieving peace and harmony in life, as per this organisation. Over the years AYM has trained and imparted the knowledge of yoga and meditation but also taught them how to impart the same knowledge to others as well.
Ever since its inception in the year 2005, AYM has had a slew of followers from across the globe who have devoted themselves to the cause of finding divine peace and wellness through practicing and teaching yoga. Since the very beginning, Yogi Chetan Mahesh along with other yoga gurus have felt the need for a standardised system for trained yoga teachers in the east as well as in the west. This kind of holistic programme that covers not only learning yoga but also training personnel so that they can impart the age old knowledge to the masses has been no less than a challenge.
The training and teaching of yoga and other yogic practices at AYM has been very traditional that lets the individual realise the true essence of yoga and the art of meditation in its very fundamental forms. The environment of the entire establishment has been made so as to be conductive for a peaceful and simple lifestyle that sooths the soul and the subconscious of the human mind. The basic guiding tenant of AYM has been to revive the true nature of the yogic practices that brings happiness and wellness to all and any average human being.
The spiritual and deeply divine experience that AYM has been able to fetch to its students has no parallel. The same reason has been attracting students and individuals from not only India but also all across the globe to absorb and imbibe the goodness of yoga and meditation into their lives. The various nuances of Yoga that are not usually covered under yoga training modules, like Ashtanga Yoga, Kundalini Yogas, Bhakti Yoga, Vinyasa yoga, Deep yoga are taught here. The programs are modelled based on individual needs and prior exposure to yoga.
Of its many endeavours, AYM has harbingered onto facilitating annual yoga festivals to promote and popularise this noble cause among the masses through programs like International Yoga Federation (IYF). AYM has become a registered member of the international Yoga federation and has been instrumental in establishing a set standard of training and teaching yoga trainers across India. The graduates from AYM and the Yoga Alliance USA have been participating in the IYF events for several years now.
This year the IYF is being conducted at a global stage between 5th March 2018 and 8th March 2018. The membership fee is $150 per registration. This fee is inclusive of all classes, accommodation, fooding etc. AYM encourages group of individuals to participate in such events so as to enjoy and add value to their lives. There are some very good discounts available for group registrations, details of which are in the FAQ sections.
FAQs
What facilities are included in the total fees?
The total fee is inclusive of accommodation, training and fooding while your stay during the event. No other charges shall be made in this regard by the organisation. Please note that the membership to IYF is a non-transferable entity.
What is the venue of the event?
The event will be conducted in the AYM premises in Rishikesh itself. Members from across the globe would be attending the event.
Are there any provisions for refund in case of no-show or cancellation?
There is no refund for any kind of transfer or transaction. In case of no-show or cancellation no refund shall be made of any kind as the fee is a one-time avail only.
I have received higher charges on my card than assumed.
Such occasions may include global transaction charges. Kindly refer and contact your banking institution for such deductions.
Will there be any chance for participants to perform?
Yes! IYF always welcomes the passion to spread the diversity of cultures, traditions and art forms. Hence, if anyone is interested in representing their nation's best, are always welcome.
Are there any discounts for group bookings?
One can enjoy 10% discount on booking more than 5 seats, and 20% on booking more than 10 seats. Each seat costs $150. However, there is no refund.
What are any dietary restrictions?
You are not allowed to drink alcohols, intoxicants, non-veg foods, egg. It is also preferable to avoid ginger and garlic. Vegan meals include dal, rice, salads, vegetables and fruits.
Any other Terms and Conditions?
All fees are per person / per registration.
We cannot modify / discount residential packages for partial stay or participation for any reason.
All accommodation is shared. No single occupancy rooms are available. When booking, please note if you wish to share with anyone and we will do our best to accommodate this, however this cannot be guaranteed.
List of presenters and forthcoming schedule is subject to change at short notice.
Accommodation and meals before and after the festival are additional.
There is no guarantee of room type / preference (Ganga Darshan, Yamuna or Garden View) at any point.
Accommodation at AYM Yoga School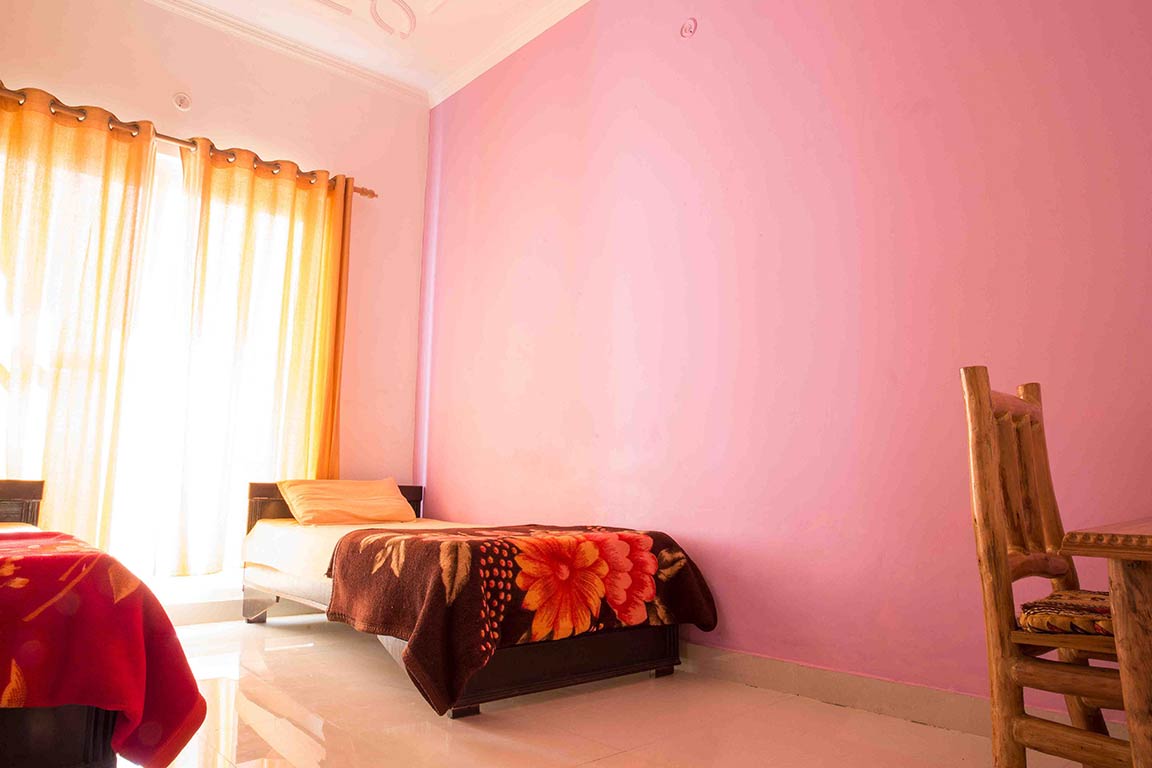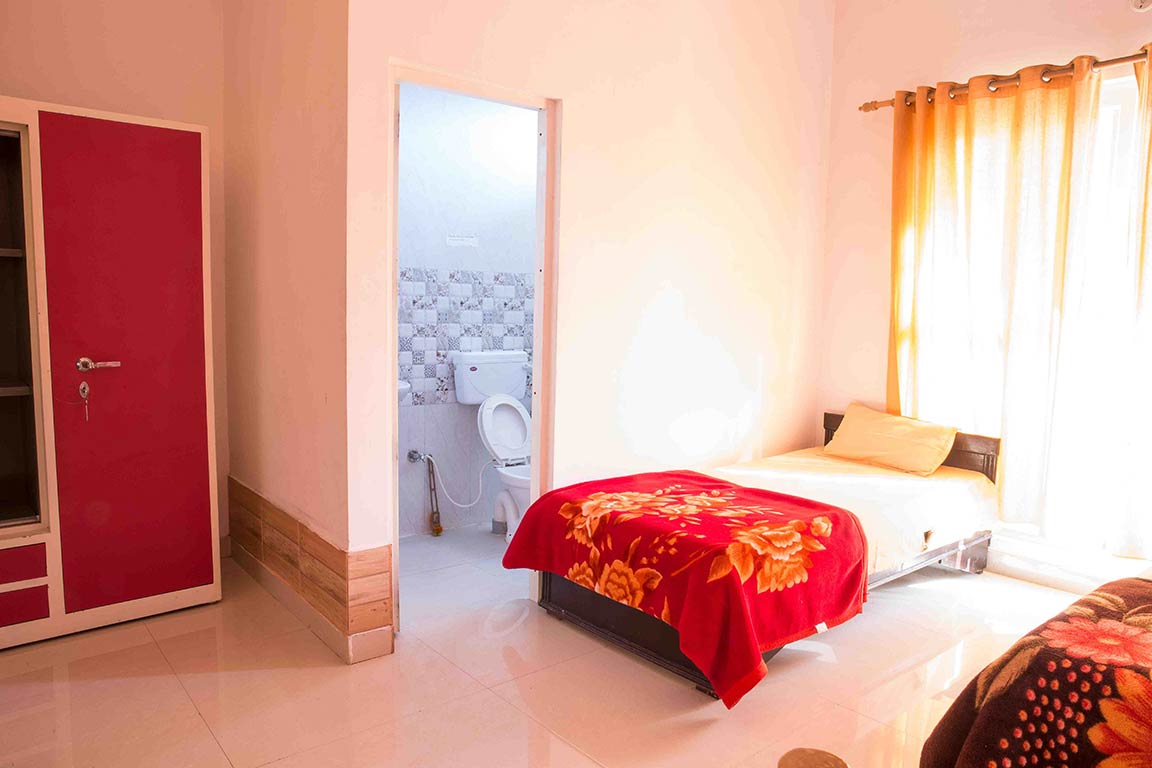 Register Now - IYF 2018 at AYM Yoga