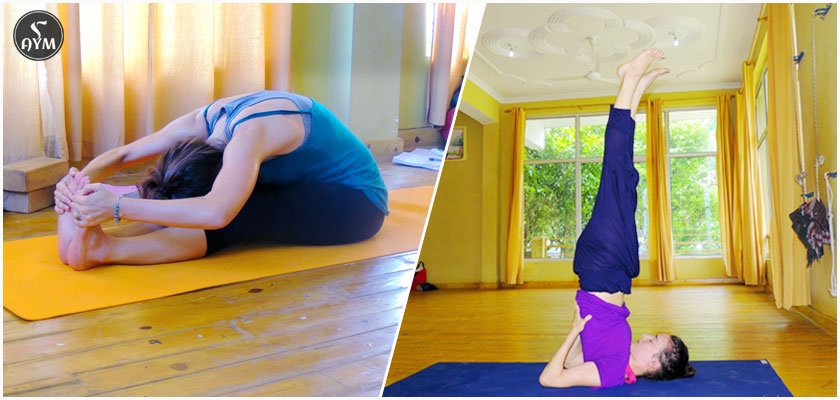 How to do Yoga for Increasing Concentration and Memory
Posted On : 15 April 2017.
Posted By : Yogi Mahesh Chetan.
Yoga has many definitions and uses. It's an ancient practice that can be traced back to India. At a glance, it might look like a variation of stretches done at sport warm-ups. However, yoga's benefits go far beyond the physical realm. Definitions like "yoga is living in the present" or "yoga is eliminating the patterns of the mind" have been drawn from Patanjali's yoga sutras. It is one of the most prominent texts on yoga.
Yoga and meditation often go hand in hand. A study done by the University of Pennsylvania found that even a few minutes of daily meditation could improve the practitioner's focus and performance. The level of memory can depend on the activity of the brain. Age, anxiety, tension and injuries play a role in determining a person's memory.
There are many yoga techniques that are known to stimulate the brain and nervous system, which in turn improves memory and concentration. Dharna, the sixth limb of yoga is a state of focus attained through asana, pranayama and meditation practices. The drishti's (gazing points) used in the asana practices are known to increase concentration. It forces the practitioner to pay attention to a specific spot in order to gain the necessary balance to perform the asana.
Spine lengthening poses like forward bending and back bending poses require a lot of attention in order to perform correctly. Almost every yoga pose requires paying attention to the breath, so there's a level of focus required throughout a yoga class.
Let's look at some poses that can help improve memory and focus.
Sarvangasana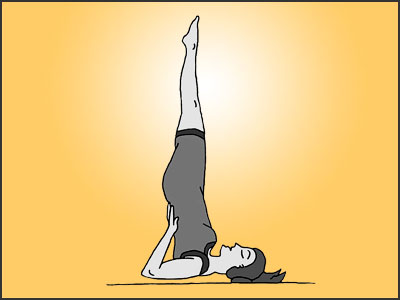 This inversion is known to improve the memory power by increasing the blood supply. As it is with any inversion, proper care is necessary when practicing this pose. The neck and head are more prone to injury when practicing this pose, so if you are a beginner, remember to take necessary care.
Paschimottanasana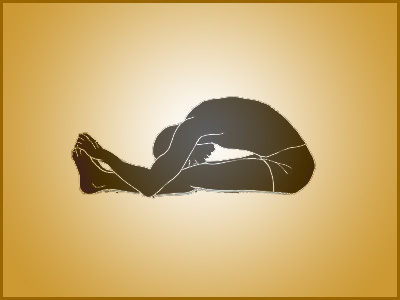 This seated pose promotes the activities of the brain. When you are seated, try to be relaxed in order to not get carried away with trying too hard. To harness the maximum benefits of yoga, one must learn to do the pose without pain, in a comfortable manner.
Bhujangasana
This pose is done face down. The key to this pose is remembering to breath well. Breathing during yoga poses is key to getting the most out of them. Without proper breathing, yoga is just another stretch. So, remember to pay attention to your breath and practice the asana with the suggested breathing technique.
Padmasana
This easy pose has tremendous ability to enhance energy power of the body and brain functions. This is one of the most famous yoga poses as well as many spiritual practices. Remember to elongate your spine and not hunch when performing this asana.
Knee to head pose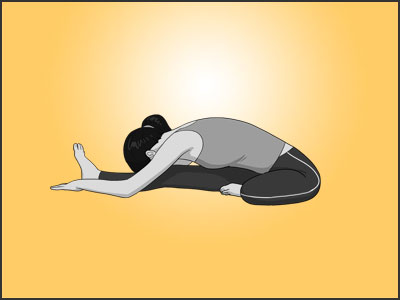 Known to help with sharpening the brain, it also reduces irritability and brings calmness into the practitioner. Here, the blood circulation is diverged to go towards the head. This pose can bring a quick release from stress and clear the mind. Be careful with your lower back when you are going into and coming out of the pose.
Meditation and pranayama techniques used in yoga can be used in a therapeutic way to increase one's focus. As yoga continues to become more and more popular, many techniques and sequences dedicated to increasing focus and memory continues to be invented.
AYM is located in the birthplace of yoga: Rishikesh, India. For centuries, Rishikesh has been a well-known spiritual center for yoga and meditation. AYM is one of the oldest yoga schools in Rishikesh. Surrounded by beautiful mountains and waterfalls, the holy Ganga River's presence adds an element of serenity to the entire city. For those who are interested in learning yoga for personal edification or getting a teaching certificate, Rishikesh has many options to offer.