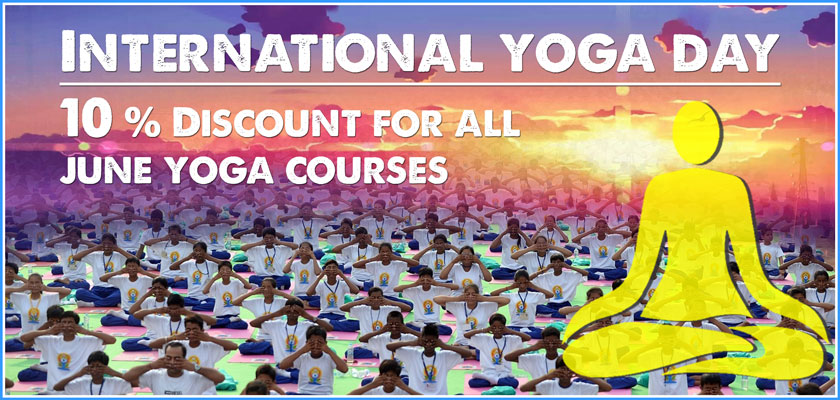 Are You Ready For The Biggest Yoga Carnival This June 21st On International Yoga Day!
Posted On : 25 April 2017.
Posted By : Yogi Mahesh Chetan.
Yoga is a revolution today. The revolution was taken to the next level when it was initially celebrated on 21st June 2015. It created a euphoric appeal with magnetic positive vibes around, when millions of people did yoga for one hour on the even of International Yoga day around the globe.
People participated in huge numbers, be it about India, America, or any other nation. Yoga sessions were carried out at prominent locations of each country, where people were found doing hatha yoga, ashtanga yoga and various other poses. In short, the world was divided by nations and united by Yoga on the day.
Yoga is no more limited in India or among the spiritual practitioners. In fact, The United Nations General Assembly (UNGA) has acknowledged the International Day of Yoga, which is being observed every year with full passion since December 2014.
Quite similar is the case about India as well. The Ministry of AYUSH arranged huge yoga sessions that included around 36k people, led by Prime Minister Narendra Modi. It was an exhilarating experience to be the part of this huge campaign that included dignitaries from 84 nations, who performed all the yoga asanas at Rajpath in New Delhi.
The events of such are not just crucial for their health awareness; rather, there is a great significance of these events in concern with world peace. It's indeed incredible to see the way in an outrageous contemporary world, packed with rivalries and hatred, yoga has well managed to light the hopes of unity.
Though Yoga is a global term at present, but it can no doubt be claimed that India has been the place of inception for it. Yoga was always relevant among the spiritual leader in the nation, and was taken to the official level in the year 1989 with the help of Indian government. By 1999, Yoga made significant developments through large events being organized, credit for which goes to the prominent ashramas like AYM.
AYM Yoga School
AYM ( Association for Yoga and Meditation ) is one of the most prominent and registered Yoga school in India. It is indeed the oldest and foremost Yoga Teacher Training School in Rishikesh.
Apart from the best facility for yoga learning, AYM is the best center to expect the most skilled teachers with certifications from authentic vedic schools. Starting from yoga teacher training programs, yoga Philosophy, Asanas, breathing techniques, to human physiology and anatomy, AYM is the one-stop center for yoga enthusiasts around the globe.
Celebrate this International Yoga Day at AYM

Are you enthused about the upcoming World Yoga Day? If yes, don't miss the opportunity to make it special by celebrating at AYM, the most prominent house for yoga practices in India. As of every year, AYM is going to be thrilled with yogic vibes on 21st June. Register now and get 10% discount on the courses. And Hurry up because this offer is valid up to 15th June'17. Needless is to say that the event is going to witness a huge crowd; so make sure you are never late.
Register From
10% Off - Only for June Course!