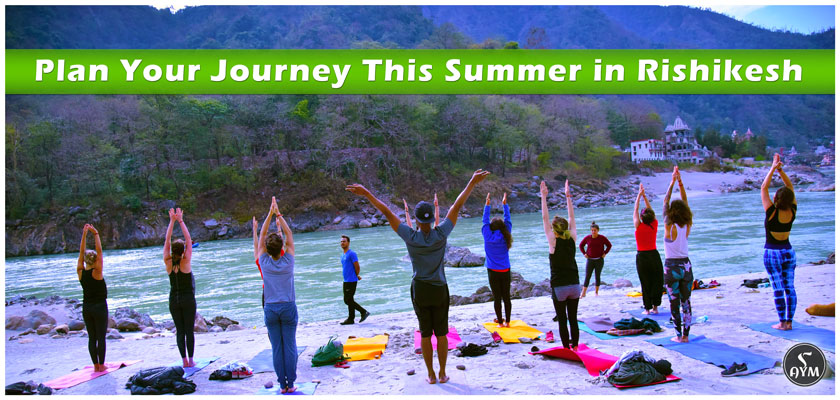 Plan your yogic journey this summer in Rishikesh India
Posted On : 07 April 2017.
Posted By : Yogi Mahesh Chetan.
No matter if thousands are complaining about the arrival of hectic summer, but you still have a way to stay cool. The simplest way one can think on this context is to fly down a cooler part/hill station of the nation or of the world. But, there is indeed a significant difference between just another cool place and that of Rishikesh. Rishikesh is a special as here you don't just get externally get cooled, but also attain the internal tranquility. Yes, it's the yoga about which it is being talked about here. So, just fly down here for a nice yoga session to come down the body and mind.
Yoga Journey Rishikesh India
You may have visited to various high-up destinations around the globe. Those cities might be enriched with extravagance and luxuries. But, it can be guaranteed that nothing can match the inner accomplishment that Rishikesh can provide. Especially, if you are here in the pursuit of a vibrant yoga quest, you are probably living the best part of your life. There are hundreds of examples of people for whom such yoga trips to Rishikesh were life changing.
Yoga Practices in Summer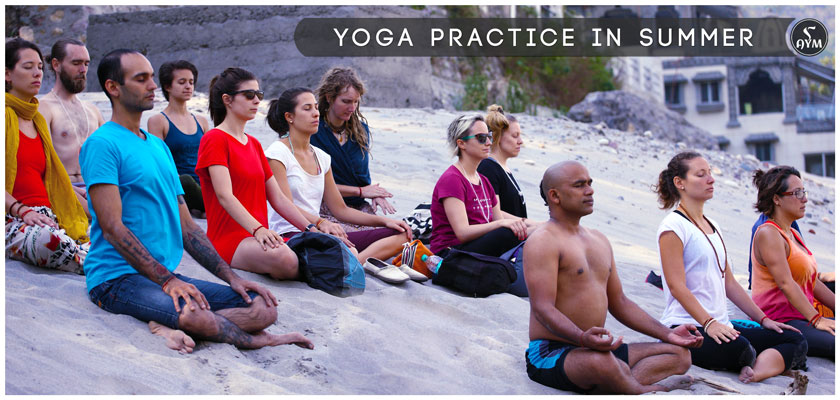 Yoga should be the integral part of every human being, every day. However, it holds great relevance in summer, in terms of keeping body temperature and water level in control. To be specific, the following practices are like a must.
Sweat on Mat
If you want to regulate your body temperature properly throughout the summer, it is a brilliant idea to find some time and sweat on mat. A few hours of such sessions can keep your body fresh and cool throughout the day. Sweating keeps the body cool, and at the same time, it is equally excellent for having a glowing skin.
Hatha Yoga
Hatha yoga is a like complete package that rejuvenates the body and mind. This ancient yoga form includes various poses for every organ of the body. And, it is always recommended to learn the Hatha yoga techniques from an authorized trainer in Rishikesh only.
Asthanga Yoga
Ashtanga yoga or the eight fold yoga is one of the most precious gifts for the mankind. It was compiled more than 4000 years ago by the saints at Patanjali. Rishikesh yoga centers are best ways of learning these techniques, as the trainers here are mostly trained from the authentic gurukuls.
Vinyasa Yoga
If you are interested in attaining the inner tranquility and peace, at the same time keeping the body fit, there is no better way than learning vinyasa yoga. This (vinyasa) is a dynamic form of yoga that is interlinked with breathing techniques or those known as the pranayams, where yoga and poses are personified through a unique way while performing asanas.
Stay in Rishikesh at AYM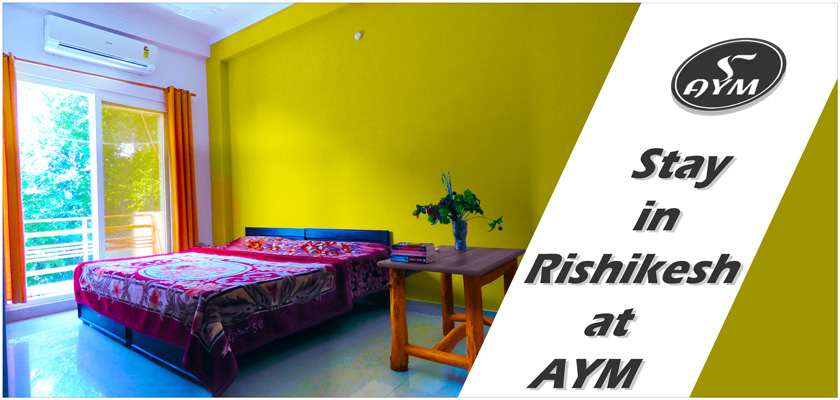 If you are in a hunt of the best place to learn the yoga techniques to make it memorable, staying in Rishikesh, especially at AYM would be a fantastic recommendation. AYM yoga teacher training is the most renowned in the world. The trainers here are highly qualified from authentic yogic gurukuls. At the same time, the place is blessed with natural exquisiteness.