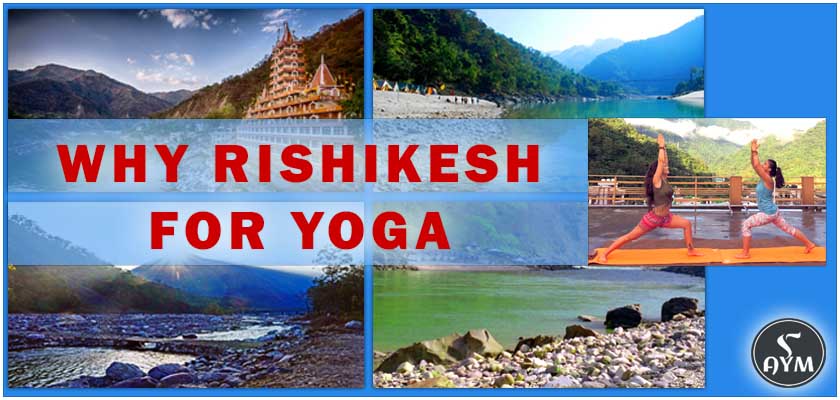 Why Rishikesh for Yoga
Posted On : 30 January 2017.
Posted By : Yogi Mahesh Chetan.
Yoga isn't a fad anymore. Modern science have given conformations and explained as to how yoga improves mental and physical health. People start doing yoga for various reasons. In the west, some do yoga to be in shape. Some get introduced to it as a way to recover from a physical injury, and perhaps a select few do it as a spiritual practice.
Yoga is becoming more of a workout type exercise in the west. Hatha yoga is a great practice for the body and mind, so it's no surprise that it is so readily adopted at fitness studios. Given that there are so many varieties of yoga available, why would one want to go to India to do yoga?
Rishikesh is the birthplace of yoga. It's also a well-known spiritual yoga center in India. For thousands of years, sadhus, babas and yogis have made their way to Rishikesh to meditate and take a dip in the sacred river Ganga. As yoga was getting popular in the west, Rishikesh too got popular as a famous yogi destination.
The result of the popularization of yoga has had a rather positive effect on Rishikesh. There are many yoga centers, schools and ashrams that offer yoga classes in rishikesh. It's not surprising though. Rishikesh is the birthplace of yoga so it's natural for yogis to make their way to Rishikesh.
Location is another factor that attracts people to Rishikesh. Surrounded by lush green mountains, waterfalls and the holy Ganga River, it is the ideal vacation getaway. Friendly locals, great food and shopping make Rishikesh an ideal tourist destination for backpackers and luxury travelers alike.
When you put it all together, Rishikesh is probably one of the top destinations for yogis and spiritual seekers. There are plenty of vegan and vegetarian restaurants and fresh fruits here. Many day hikes are available for thrill seekers. Not to mention white water rafting! If you are looking for a holiday packed with yoga, check out the yoga retreats offered at AYM. It's one of the oldest yoga schools in Rishikesh.